We are a family owned and operated cleaning service that started back in 1990.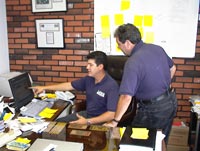 Marcelo Martins (L) and his father, Manuel
Martins (R) in their Naugatuck office.
Luso Cleaning Service, L.L.C. is your complete Industrial, Commercial and Residential
Cleaning Service. We also offer cleaning supplies at competitive prices.

Click the links at the left for descriptions of our services and available cleaning supplies.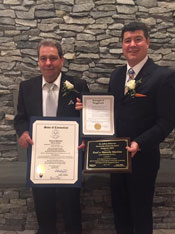 Luso Cleaning Service was honored by the Naugatuck YMCA with the 2017 Jeffrey Witherwax Community Leadership Award.
The award recognizes local businesses and their employees for their support to the Naugatuck YMCA and the community at large.