Please contact us by calling, faxing, or emailing us, or you can fill out the form below.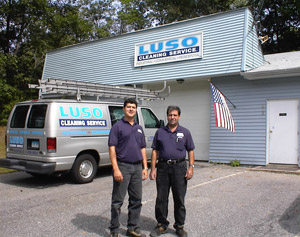 Thanks for visiting our site!
Marcelo Martins & Manuel Martins - Owners
Luso Cleaning Service
373 Platts Mill Road
P.O. Box 324
Naugatuck, CT 06770
Phone: (203) 729-0072
Fax: (203) 729-0139

Your comments and inquiries are appreciated!
Please complete this form and click on Submit Form when ready to send.
create form